We have just launched a new show Blast! and the team are playing drums at the T20 Cricket at Nottinghamshire right now. Look out for them if you have Sky Sports!
Photo: Blast! performers before their shows at the T20 Cricket which is happening right now.
We are excited to welcome Martin into the family (above photo, far left). The others are not used to wearing black as they are original Spark! drummers (see below)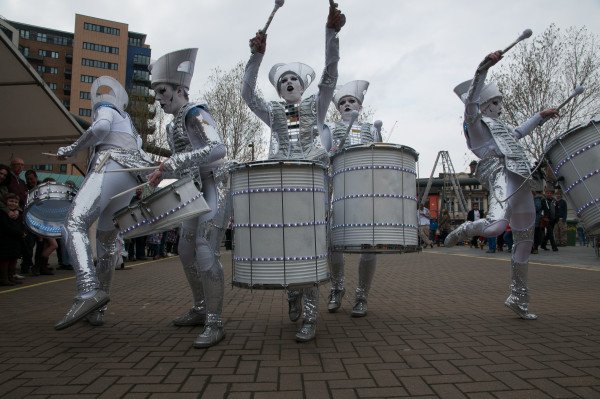 Photo: Spark at the Maker Faire at Life 2014
We have just recruited six new performers to join the Blast! team for T20 Cricket shows throughout the summer. If you are one of the lucky ones, you too will get to don this funky black and red outfit and drum in front of a huge crowd, and the Sky Sports cameras of course.
Let us know if you spot Blast! on your TV.
Happy Friday everyone!