Performers:
Chris Maines-Beasley
Chris has been a performer since an early age working in professional theatre.  His world of percussion took off at the age of 18 when he had the opportunity to work on an expanded version of the world-famous STOMP. Working with such inspirational performers gave him the percussion bug in a big way, and he's been making rhythms ever since.
He was a founder member of Neighbourhood Watch Stilts International with whom he performed for many years before forming Batter This, Batter That and later Worldbeaters Music with Alex Tustin.
As a keen photographer, working with light is in Chris' blood. He got interested in working with lighting by being wowed by Lumiere in Durham and Shimmer in Whitley Bay. The creation of a show that combines drumming, performance, technology and lighting is a perfect blend of his skills.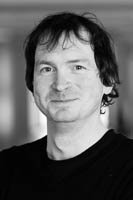 Alex Tustin
Alex grew up in Kent, roaming the countryside, getting very muddy and playing percussion in local orchestras. He studied art before heading to Newcastle to study music. In 1995 his music found new heights when he joined a street theatre group (Neighbourhood Watch Stilts International) playing percussion on stilts. Alex met Chris in the group and the pair of them have been playing, performing and teaching together ever since. Alex has recorded 5 albums and toured with Kathryn Williams, an internationally acclaimed singer songwriter. He has also played every genre of music from Dixieland Jazz to Thrash Metal.
When he's not performing with Spark! Alex likes to relax with his family, cook fine food, drink good wine and annoy everyone by playing the ukelele!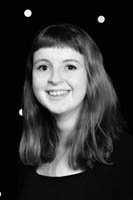 Francesca Knowles
Fran began a love affair with music learning piano from an early age. During her school years she balanced her time between music and drama, learning to play a number of instruments and performing comic roles in a variety of theatrical productions.
As a teenager she discovered an enthusiasm for the drum kit, which led to her involvement in numerous bands across multiple genres, ranging from world jazz to electronica. Her passion for percussion grew while studying for a Masters degree in Ethnomusicology, as her performance interests extended to European folk, Indonesian and North Indian styles, among many more. Teaching drums, as well as performing on them, has played a significant role in her development as a musician.
When not hitting loud resounding objects, Fran can be found in the pub learning tunes on the accordion, telling bad jokes, exploring the world, or else dreaming of life on a canal boat.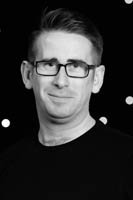 Will Lang
Will was brought up in the Folk world – his parents who are dancers and his brother plays fiddle and jazz piano. Whilst growing up, all Will wanted to do was go fishing until at the age of 12 his brother introduced him to the Bodhran and the wide world of rhythm! Since then Will has gone on to forge a career as a musician, composer and producer.
Will is well known for his collaborations; bringing a folk influence to many prolific performers including Mercury Music Award-winning Nitin Sawhney, The National Youth Choir of Great Britain and Tabla wizard Aref Durvesh. He has recorded studio albums in Australia and Ireland and three British prisons, gaining mainstream BBC Radio 3, Radio 6Music and Radio 2 airplay with the track 'Moving on Song' featuring HMP the Verne Chorus for the album PBS6.
Will's compositions have been performed in the Sage Gateshead, Rochester Cathedral and have featured on Radio 3's The Choir. Most recently, his choral and orchestral work 'Canny at Neet, Bonny at Morn', focusing on North East life was premiered in Durham Cathedral.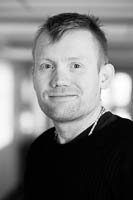 Brendan Murphy
When he is not wearing sequinned catsuits and flashing rhythmically in public…Brendan likes to play Marimbas on Mondays; Tambourines on Tuesdays; Waterphone on Wednesdays; Thunder Sheet on Thursdays; Frame drums on Fridays; Sound Sculptures on Saturdays…and on Sundays he likes to walk along the beach in Whitley Bay, climb to the top of the lighthouse and concentrate on receiving telepathic inspiration from Max Roach on the wonders of composing and arranging for percussion ensembles. If none arrive…then he just enjoys the view.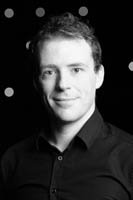 Andrew Neale:
At the age of 11, Andrew longed to be a saxophonist. "Too expensive," said his father, and off Andrew went in the huff. Christmas morning that year saw a happy young boy making all manner of chaotic noise on his very first drum set and as the years went by, Andrew's father would lament "why didn't I buy the saxophone?"
His passion for music is as old as his love of the dramatic arts and in 2011, after graduating with a BA in Performance from Northumbria University, hard work and patience brought him an opportunity to perform on a West End stage in Lee Hall's The Pitmen Painters. In those rare moments of respite between shows, Andrew can be found entertaining his fellow performers with impressions of Gollum, Droopy and Michael Cain…because why not!?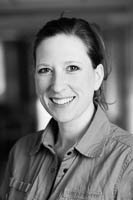 Nicola Rose
Growing up, Nicola learned the oboe, the piano and travelled internationally in a choir. As a teenager she discovered the Djembé and spent many a happy hour playing drums in the woods with her friends. She became a stilt walking ant drummer in the street theatre company NWSI and has travelled far and wide across the globe performing in a multitude of weird and wonderful costumes including birds, butterflies and a giant inflatable spider.
Nicola also uses her endless practical skills to make bespoke hardwood furniture in her company RASKL but her love of percussion and performing makes her the happiest.
Adam Stapleford
Growing up in rural England as the son of a preacher man, it might have been expected that Adam would become a sedate and well-behaved choir boy, singing the lord's hymns every Sunday morning in a crystalline, angelic falsetto. Yet thank god his dad was of a more radical persuasion, wielding a 5-string fretless bass and pumping prog rock on the Stapleford airwaves 24/7, a perfect indoctrination of his son's impressionable young mind with all manner of unholy rhythmic revelry.
This set Adam on a lifelong mission to explore the possibilities of rhythmic play, selecting drum kit as his weapon of choice at the age of 12. Since then, the pursuit has led him half way around the globe, venturing to Egypt and Morocco to learn about various Arabic and North African  musical styles, as well as to Montreal for a very cold but rewarding  year abroad studying jazz as part of his degree course at Newcastle University.
This insatiable appetite for rhythm is ideally served by Spark!, bringing together just such a diverse range of influences in a fresh and challenging new format, not to mention amongst a similarly hungry bunch of musical mentalists!
Amen.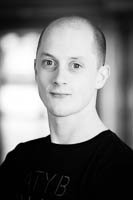 Daniel Wells
Dan stumbled upon a drum kit one day and instantly fell in love with the loud noises he could produce. He was hooked and went on to play with an array of school bands from classical to rock. Dan joined Percussion Posse a percussion ensemble for young people led by Brendan Murphy.  Dan studied Jazz, Popular and Commercial Music at The Sage Gateshead and is a qualified Bachelor of the subject. Alongside his experience with a wealth of musical genres and his youthful energy, he tries to bring his slightly obsessive and compulsive aesthetic ideals to the preparation of Spark! material.
Track him down on a day off and Dan will most likely be meandering about town tapping along to a passer-by's metronomic footsteps, practising Tai Chi in the park or drinking copious amounts of tea with impunity.
When she's not Sparking or doing any of the above Nicola can be found on her allotment, pondering the Universe, camping and exploring.