This comment was just posted onto our facebook page in response to this video post, and I just had to share it:
"Please say you'll be back this year? My littlest one talks about the robots (you guys) still. We told her you had gone to live in St. Mary's lighthouse…"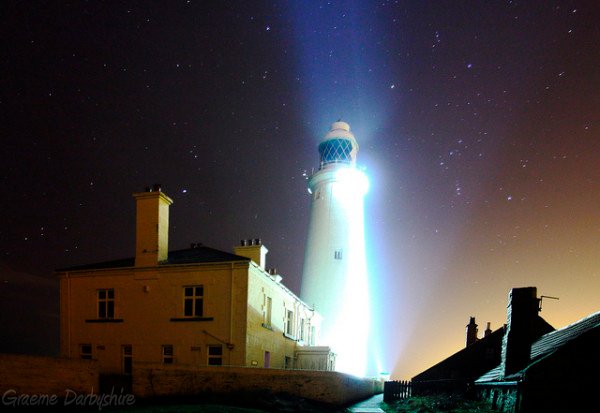 That must be the drummers shining out of the Lighthouse, do you think?
Image by Graeme Darbyshire used under Flickr Creative Commons License with thanks
Here is a video showreel which celebrates Shimmer, the fabulous two day festival in our native Whitley Bay last November.
The Spark! drummers are a major feature and can be heard throughout.
Shimmer 2012 was the first Spark! show we ever did, so we hold this festival very close to our hearts.
Video made by Alan Fentiman for North Tyneside Council. Thanks for sharing it.