Spark! is a show that is very much in demand at the moment. The performers are so busy over the next twelve days, they only touch down in the UK once.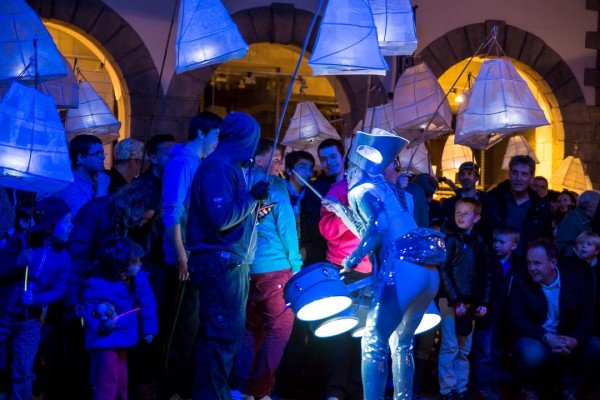 Image by JR Photography used with kind permission.
You can see from this photo that Spark! is a show with magical audience interactions in it. Young or old, everyone is delighted when one of our illuminated characters comes to say hello.
We are very proud of our show, and are delighted that audiences all over the world have fallen in love with it. Spark! really is a show for everyone.
There are no two shows or clients the same.
Spark! did a show at a private wedding in Alnwick Gardens last weekend. This was very well received and made the day extra special for the bride and groom.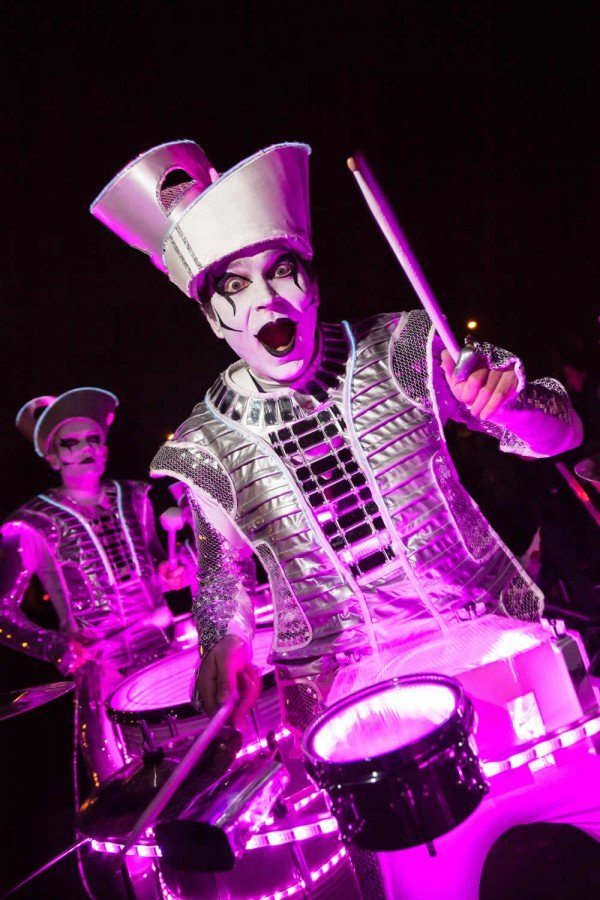 Image by Dan Brady, used with kind permission.
The Spark! team are currently flying out to Doha (in Qatar) for shows this weekend.
Spark! travel on from Doha on Monday to perform in Liverpool, then on to another show in London that same evening.
The team get one short night in their own beds before they jet out again to Bahrain for the Grand Prix for a week. Phew!
Does that sound exhausting? It is! It ain't easy being in the Spark! family, but it is worth it.