Here at Spark! HQ we love nothing more than seeing individual reactions to our show.
There are no two audiences the same, and no two responses the same.
It's often the children who are fearless in their eye contact and interest in the Spark! characters, as you can see in the above photo, which was taken at F1 Bahrain Grand Prix last week.
According to Samsug, selfies (photos you take of yourself) make up 30% of all photos taken by those aged 18 – 24. Our Spark! characters are often asked to pose with fans all over the world, and this is one of our favourites aspects of audience interactions.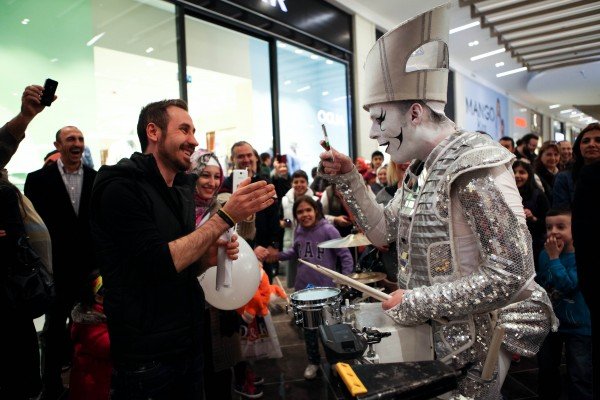 One of the Spark! characters exploring an audience member's mobile phone in Istanbul.
Watch this space for video of Spark! and their audience responses all over the world.