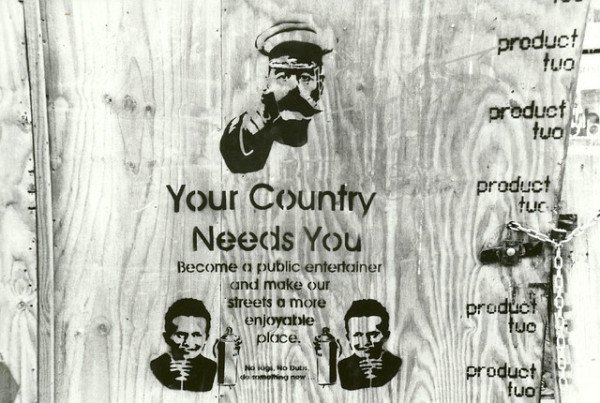 Image Stencil Graffiti in London by Flickr user la_salebete, used under Creative Commons License with thanks
We are on day two of our auditions for new Spark! performers.
The show has been so successful, we now need more performers to join us in our travels around the world, as we illuminate and enliven cities, spaces and events. This is a fabulous opportunity for any performer, and we received a huge amount of applications. The standard was very high. We are very thankful and appreciate all of the time everyone put into their applications. Only the very best got through, and it was not easy making the final decision about who to audition.
The potential recruits are being put through their paces in a range of physical and musical exercises which are designed to test: rhythmic, musical and percussive ability; attitude and response to challenges; the ability to move well whilst playing; and the all-important performance flair and dynamism.
Good luck to all who are being auditioned. We'll be in touch very soon to let you know the outcome of the audition…
Spark! Image by Dan Brady, used with kind permission.